Applying effects locally
By adding effect layers then a mask to the layer the effect will only occur where the mask allows. For this dragon I created a hue/saturation layer and a layer mask. Setting the hue/saturation to colourize and a purple hue I then filled the mask with black and painted in the head with a white brush thas allowing the layer to only effect the head.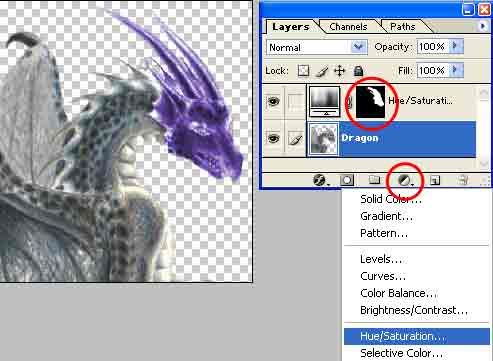 The advantages of this method over selecting an area then applying the hue is that I can both change the hue later and paint in or out areas of the body for it to affect. It is totally non-destructive as no change has happened to the original layer.
Here, I've changed the mask to only paint the horns.