Lounging around
Lounged around today, spent some time on he computer and played a bit of Halo on the Xbox but got totally wipped by David.
In the morning Jude & I walked into the village where we had browsed a bookshop, which are expensive here, had a coffee and popped into the supermarket before wandering home.
Later Catherine took Jude & I to a mall to look for the DVD "Men with Brooms" but no luck. I did find a trolley selling real games which was a surprise. Catherine picked up some sushi for that night. We tried a video rental shop and another large bookstore but no luck on the DVD.
Karim and his friends were around that night for the meal, Sushi with chopsticks. David and Chris got stuck in gallantly egged on by Yasmin. Chris then picked up a lump of green stuff, wasabi, and asked what it was. On being told he was none the wiser and was contemplating eating it all at once. Catherine, Areef and Jude were trying to persuade him not to eat it whilst Karim said, "Wait until I've got my camera". This should have been a hint, even when it was pointed out to him that the adults were telling him not to eat it and that his teenage cousin was hunting for a camera should have been a hint he nevertheless popped it in. Fortunately he had the sense to only let it briefly touch his toungue before swallowing, even so he was gagging for a drink and swiped my beer.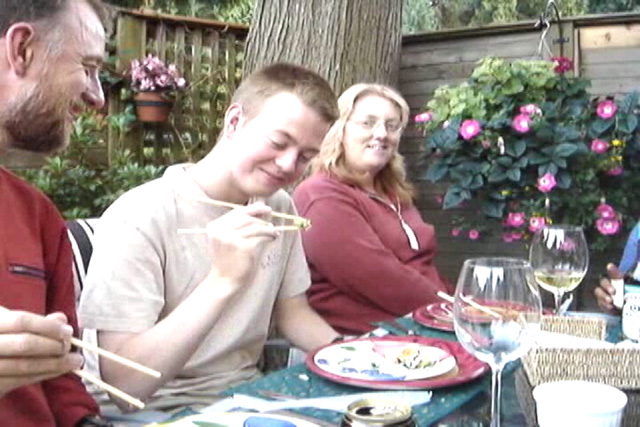 Wasabi eating contest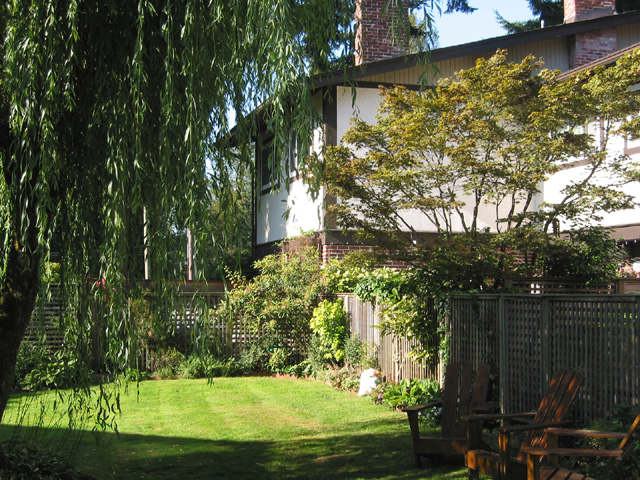 Catherine's B&B & evening meal