Luxton museum
We arrived before many of the outdoor exhibitions had started so we spent an hour in the museum before coming out for the Indian dancing.
The museum was static displays of the traditional life of the Indians, explaining about eagle catching, sweat huts and with lots of stuffed animals. The whole experience was very dry, written explanations and not very life like recreations holding minimal attention span of children.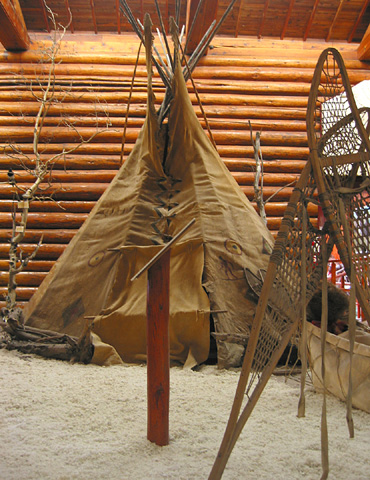 Outside we tried our hand at stick throwing , actually a short spear but with a throwing stick which you used to give yourself extra leverage and hence power. We then watched a variety of traditional dancing, the women's was relatively interesting but the war dance looked like they'd been picking up tips from the local geek shuffling away at the school disco.
Traditional - maybe; interesting - no.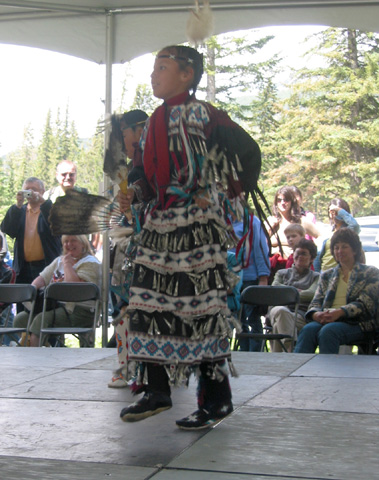 As exciting as it gets
After that there were some recitals of traditional stories, but I guess they lost something in translation.