Up bright and early given that my body was now telling me it was the afternoon.
Areef suggested a short walk through the forest above Capilano and to the dam, so we set off on his daily route. Apparently he normally runs it but in deference to me we took it at a slow walk.
The fishermen were up even earlier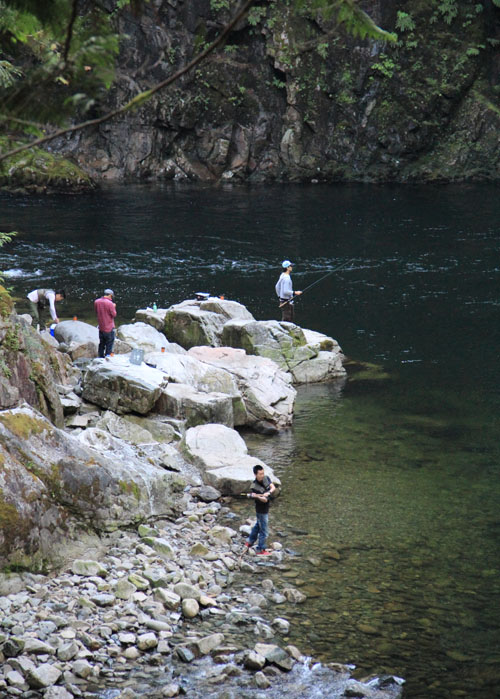 After crossing the river we headed steeply uphill and ended up at the dam coming out of the trees into bright sunlight. The weather stayed like this for our whole stay in Canada only changing to cloud when we popped down to the US.
The dam was in full flood (apparently Harrison Ford's stuntman jumped down this in The Fugitive).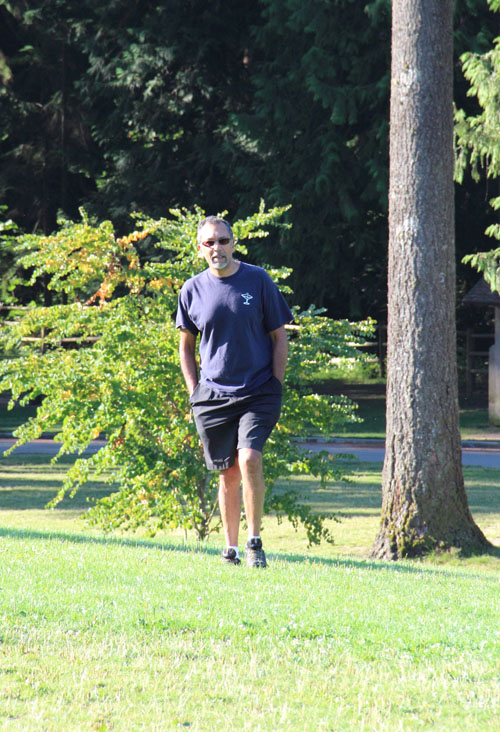 Areef wondering why we aren't running
After enjoying the view (and the rest from the climb) we headed home back through the forest
During the afternoon we lazed around in the garden gathering our strength for a large family BBQ in the evening. Areef's mum Mark, Karim, Kasandra and Riyan turned up with beer so we moved over to the pool to chill out in the heat.
Mum solving suduko