We stopped off at a copper (?) mine to have a look around the gift shop where mum bought a pair of earings for Jude. I hadn't realised that she had bought silver ear pins which normally react badly with her ears but when she later tried them on just to see they were fine, it appears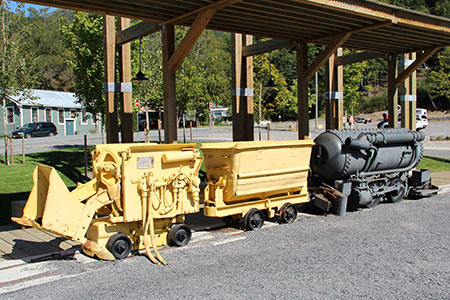 that her ear chemistry has changed and she can now wear silver again. A serendipitous discovery.
Just across the way was another tourist shop where I bougt an amber necklace for Jude's birthday. It seems she did well out of this random stop. We declined to go down the mines as they were cold and wet and we'd only brought the lightest of clothing for this boiling hot day.
A little further up we spotted a nice beach to stop at.