Adjustment layers
Adjustment layers are layers which adjust the layers beneath them. Instead of applying the levels command to an image directly and permanently changing the data the levels command can be applied as a layer effect instead, this has the advantage of keeping the original data intact and allowing you to change the values later.
This unadjusted photo was taken on a dull day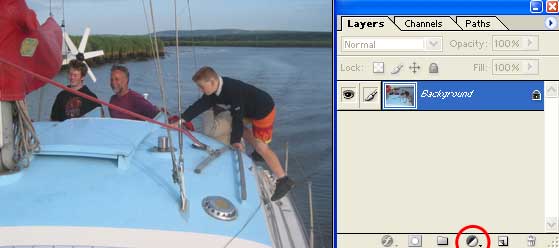 Applying three layer masks I have used levels to increase the contrast, curves to increase the brightness and colour balance to pump the red and green whilst reducing the blue to make the day seem sunnier.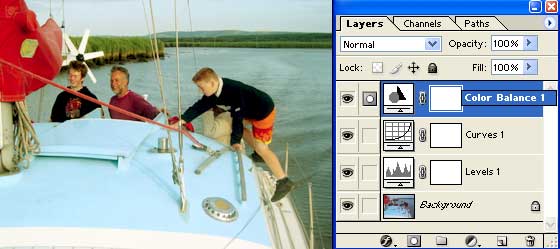 If I don't like the amount I raised the brightness with curves after applying the colour balance I can change the curves (or any other) effect by double clicking on the curve icon.
Each adjustment layer automatically adds a layer mask which can be used to constrain the adjustment to certain parts of the image.