In the morning I went down to Ganges with Karim, Riyan and Yasmin as there was a hippy market every Saturday morning, There were a few interesting stalls and a lot of touristy trinkets along with the usual food but it all seemed to be priced way above what I'd be prepared to pay. I know everything has to be brought to the island but the prices were ridiculous. We then sat in the baking sun and listened to a couple of musicians for a while.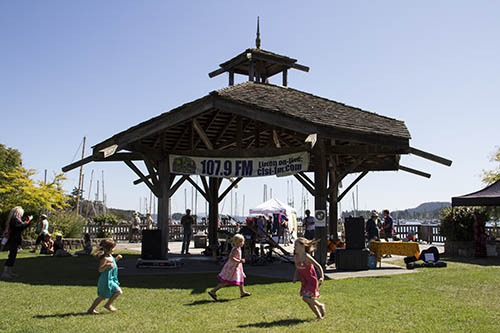 On the way back Riyan persuaded me to try some oysters from a road side stall, to be perfectly honest they didn't taste of much except the sauce you put on them. We then hit the booze shop with Riyan buying enough to knock out a bear, of a quality (price) that I didn't realise that normal people ever paid.
Once home a few of us then headed on out to the wedding location to help set up. Mark was staying at the lodge until the wedding which was set in the middle of a forest. The route down to the wedding clearing was fairly free of obstructions but the route from their to the car parking area was a barely visible forest track. We humped bales of hay for the guests to sit on and put Catherine's quilts on top. The first couple of rows for important guests had real chairs but they were much less comfortable.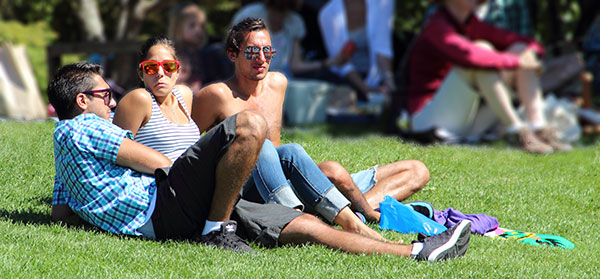 In the afternoon 8 of us went for a round of golf, something I'd never played before. We split into two groups of 4 with the good guys going off first leaving Riyan, Karim, myself and one other to trail behind and not hold them up. It was glorious weather so we loaded up the electric carts with beer and a boombox and bashed a ball somewhere down the hill. We watched the first group sail their balls into the distance then saw ours bounce, skid and skitter along the grass. Over the afternoon our balls bounced into the woods, dived into the lake and dug themselves into the sand pits but an excellent time was had, especially bombing around in the buggy.
I only lost 2 out of the 3 balls I started with over the 9 holes which I consider a success, best of all I experienced that one perfect hit where everything felt right. Unfortunately that was on the 2nd hole and it was downhill from there on.